PARMA
#INCONTRIAMOCIINSICUREZZA Novità, bella escort dell'Est, dolce e sensuale, riservata. Riceve con appuntamento solo distintissimi Italiani.
PARMA
#LET'S MEET INSECURITY News, beautiful escort from the East, sweet and sensual, reserved. Receives by appointment only very distinctive Italians.
PARMA
# CONOZCAMOS LA INSEGURIDAD Novedad, preciosa escort de Oriente, dulce y sensual, reservada. Recibe sólo con cita previa italianos muy distintivos.
PARMA
# VAMOS ENCONTRAR A INSEGURANÇA Novidades, linda acompanhante do Oriente, meiga e sensual, reservada. Recebe somente com hora marcada italianas muita distintos.
PARME
# RENCONTRONS L'INSÉCURITÉ Actualités, belle escorte d'Orient, douce et sensuelle, réservée. Reçoit uniquement sur rendez-vous Italiens très distinctifs.
PARMA
# LET'S MEET INSECURITY Nachrichten, schöne Eskorte aus dem Osten, süß und sinnlich, zurückhaltend. Erhält nur nach Vereinbarung sehr markante Italiener.
Elegante e trasgressiva
Trasgressione ed eleganza si fondono e ti aspettano per momenti indimenticabili!
Vedi la Fotogallery
---
Il mio biglietto da visita Virtuale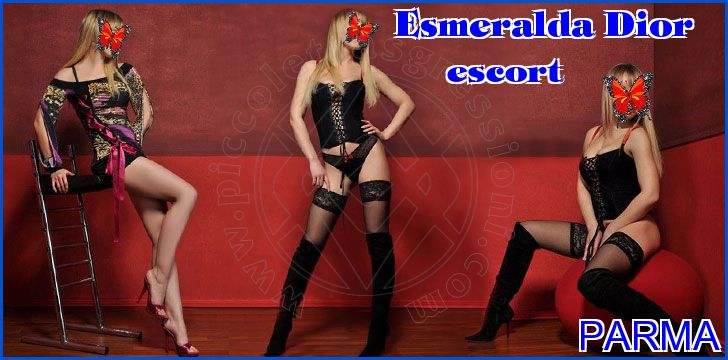 Il mio biglietto da visita