ANCONA (Zona Centro)
DISPONIBILE PER INCONTRI VIRTUALI. Esuberante escort, elegante, raffinata, bellissima, piccante, totalmente trasgressiva, un mix fra bellezza e trasgressione che dispongo sempre per te. Sono una ragazza a 360 gradi, per tutte le tue richieste di piacere senza limiti. CONTATTAMI SUBITO!!!
ANCONA (Central Area)
AVAILABLE FOR VIRTUAL ENCOUNTERS. Exuberant escort, elegant, refined, beautiful, spicy, totally transgressive, a mix of beauty and transgression that I always arrange for you. I am a girl at 360 degrees, for all your requests for pleasure without limits. CONTACT ME NOW!!!
ANCONA (Zona Central)
DISPONIBLE PARA ENCUENTROS VIRTUALES. Escort exuberante, elegante, refinada, guapa, picante, totalmente transgresora, mezcla de belleza y transgresión que siempre dispongo para ti. Soy una chica en 360 grados, para todas tus peticiones para el placer sin limites. CONTÁCTAME AHORA!!!
ANCONA (Área Central)
DISPONÍVEL PARA ENCONTROS VIRTUAIS. Acompanhante exuberante, elegante, refinada, linda, apimentada, totalmente transgressora, uma misto de beleza e transgressou que sempre arranjo para você. Sou uma garota a 360 graus, para todos os seus pedidos para uma prazer sem limites. CONTACTE-ME AGORA!!!
ANCONA (Zone Centrale)
DISPONIBLE POUR DES RENCONTRES VIRTUELLES. Escorte exubérante, élégante, raffinée, belle, épicée, totalement transgressive, un mélange de beauté et de transgression que j'organise toujours pour vous. Je suis une fille à 360 degrés, pour toutes vos demandes pour un plaisir sans limites. CONTACTEZ-MOI MAINTENANT!!!
ANCONA (Zentralbereich)
VERFÜGBAR FÜR VIRTUELLE BEGEGNUNGEN. Überschwängliche Eskorte, elegant, raffiniert, schön, würzig, total transgressiv, eine Mischung aus Schönheit und Transgression, die ich immer für Sie arrangiere. Ich bin ein 360-Grad-Mädchen, für alle Ihre Wünsche für grenzenloses Vergnügen. KONTAKTIEREN SIE MICH JETZT!!!
Dolce e sensuale
Lingerie sexy, curve mozzafiato, dolcezza e sensualità...un mix perfetto!
Vedi la Fotogallery
---
Il mio biglietto da visita Virtuale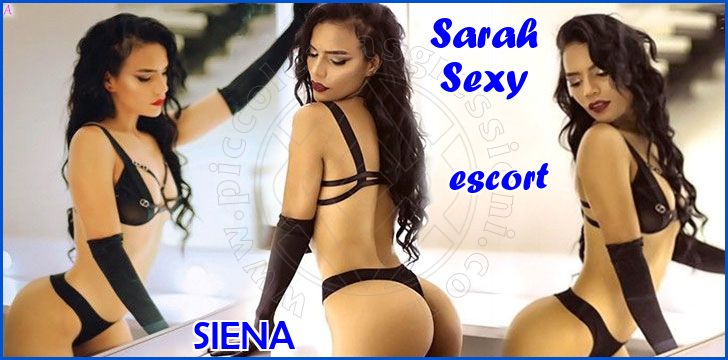 Il mio biglietto da visita