CASTELFRANCO VENETO
Magnifica Brasiliana che con le sue curve mozzafiato ti farà conoscere un mondo dove ogni tuo desiderio sarà realizzato... Preliminari senza limiti per chi desidera il meglio!!! Chiamami!!!
CASTELFRANCO VENETO
Magnificent Brazilian who with her breathtaking curves will introduce you to a world where your every desire will be fulfilled... Limitless foreplay for those who want the best!!! Call me!!!
CASTELFRANCO VENETO
Magnífica brasileña que con sus impresionantes curvas te introducirá en un mundo donde todos tus deseos se cumplirán... ¡¡¡Juegos previos sin límites para los que quieren lo mejor!!! ¡¡¡Llámame!!!
CASTELFRANCO VENETO
Magnífica brasileira que com suas curvas de tirar o fôlego vai te apresentar a uma mundo onde todos os seus desejos serão realizados... preliminares sem limites para quem quer o melhor!!! Liga para mim!!!
CASTELFRANCO VENETO
Magnifique brésilienne qui avec ses courbes à couper le souffle vous fera découvrir un monde où chacun de vos désirs sera exaucé... Des préliminaires sans limites pour ceux qui veulent le meilleur!!! Appelez-moi!!!
CASTELFRANCO VENETO
Wunderschöne Brasilianerin, die dich mit ihren atemberaubenden Kurven in eine Welt einführt, in der all deine Wünsche erfüllt werden... Grenzenloses Vorspiel für diejenigen, die das Beste wollen!!! Ruf mich an!!!
Curve mozzafiato
Curve mozzafiato seguimi e ti porterò a scoprire mille colori...
Vedi la Fotogallery
---
Mi piace andare a ballare e ascoltare la musica
Il mio biglietto da visita Virtuale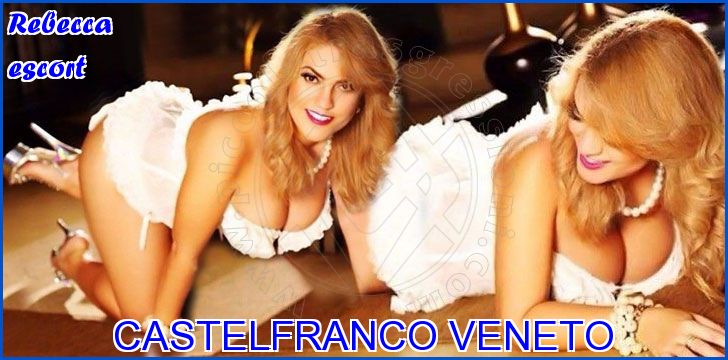 Il mio biglietto da visita