FIRENZE
Prima volta in città!!! Bellissima accompagnatrice sensuale, affascinante e intrigante per farti vivere fortissimi momenti di reale trasgressione. Posso essere come piace piu' a te, sono una escort dolce e coccolona oppure una severa padrona per giochi particolari, dominazione, piedini adorabili, giochi S/M anche soft. Ti posso anche raggiungere, disponibile per hotel, serate, cene e dopo cene e con un preavviso anche per week-end. Sono come in foto ed e' ciò che troverai... Sono il tuo desiderio diventato realtà con complicità e malizia rimarrai estasiato.
FLORENCE
First time in town!!! Beautiful sensual escort, charming and intriguing to make you live very strong moments of real transgression. I can be as you like best, I am a sweet and cuddly escort or a strict mistress for particular games, domination, adorable feet, S / M games, even soft ones. I can also reach you, available for hotels, evenings, dinners and after dinners and with advance notice also for weekends. They are like in the picture and this is what you will find... I am your wish come true with complicity and malice you will be delighted.
FLORENCIA
Primera vez en la ciudad!!! Preciosa escort sensual, encantadora e intrigante para hacerte vivir momentos muy fuertes de verdadera transgresión. Puedo ser como más te guste, soy una escort dulce y mimosa o una amante estricta para juegos particulares, dominación, pies adorables, juegos S/M, incluso suaves. También te puedo localizar, disponible para hoteles, veladas, cenas y after cenas y con previo aviso también para fines de semana. Son como en la foto y esto es lo que encontrarás... Soy tu deseo hecho realidad con complicidad y malicia quedarás encantado.
FLORENCA
Primeira vez na cidade!!! Linda escolta sensual, charmosa e intrigante para fazer você viver momentos muita fortes de verdadeira transgressou. Eu posso ser como você mais gosta, sou uma acompanhante doce e fofinha ou uma amante rigorosa para jogos particulares, dominação, pés adoráveis, jogos S / M, até mesmo macios. Também posso entrar em contato com você, disponível para hotéis, noites, jantares e depois dos jantares e com antecedência também para fins de semana. Elas sou como na foto e é isso que você vai encontrar... Sou seu desejo realizado com cumplicidade e malícia você ficará encantado.
FLORENCE
Première fois en ville!!! Belle escorte sensuelle, charmante et intrigante pour vous faire vivre des moments très forts de vraie transgression. Je peux être comme vous préférez, je suis une escorte douce et câline ou une maîtresse stricte pour des jeux particuliers, domination, pieds adorables, jeux S/M, même doux. Je peux également vous joindre, disponible pour les hôtels, les soirées, les dîners et après les dîners et avec préavis également pour les week-ends. Ils sont comme sur la photo et c'est ce que vous trouverez... Je suis votre souhait réalisé avec complicité et malice vous serez ravis.
FLORENCE
Zum ersten Mal in der Stadt!!! Schöne sinnliche Eskorte, charmant und faszinierend, damit Sie sehr starke Momente echter Übertretung erleben können. Ich kann sein, wie es dir am besten gefällt, ich bin eine süße und anschmiegsame Eskorte oder eine strenge Herrin für besondere Spiele, Dominanz, anbetungswürdige Füße, S/M-Spiele, auch sanfte. Ich kann Sie auch erreichen, verfügbar für Hotels, Abende, Abendessen und nach dem Abendessen und mit Voranmeldung auch für Wochenenden. Sie sind wie auf dem Bild und das ist, was Sie finden werden... Ich werde Ihren Wunsch erfüllen, mit Komplizenschaft und Bosheit, Sie werden begeistert sein.
Bellezza accattivante
Forme sinuose, curve mozzafiato, dolcezza ed eleganza..
Vedi la Fotogallery
---
Il mio biglietto da visita Virtuale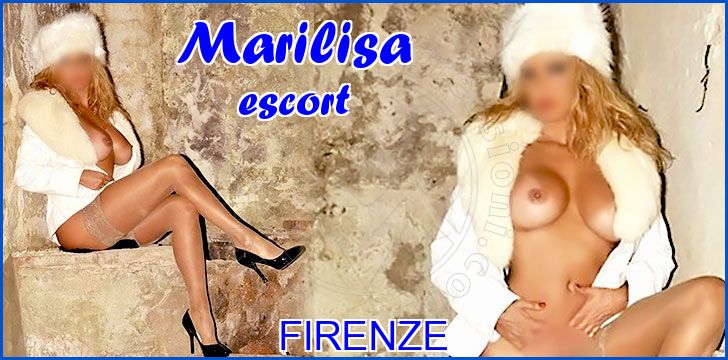 Il mio biglietto da visita