CARCASSONNE
Strepitosa novità!!! Bellezza e raffinatezza, sarò la tua compagna per i tuoi appuntamenti più importanti. Elegante, ma all' occorrenza anche molto trasgressiva, disponibile per cene, dopo cene, feste, ricevimenti, hotel e motel...
CARCASSONNE
Amazing news!!! Beauty and refinement, I will be your companion for your most important appointments. Elegant, but also very transgressive if necessary, available for dinners, after dinners, parties, receptions, hotels and motels...
CARCASONA
¡Increíbles novedad! Belleza y refinamiento, seré tu acompañante para tus citas más importantes. Elegante, pero también muy transgresora si es necesario, disponible para cenas, afters, fiestas, recepciones, hoteles y moteles...
CARCASSONNE
Notícia incrível!!! Beleza e requinte, serei seu companheira para seus compromissos mais importantes. Elegante, mas também muita transgressor se necessário, disponível para jantares, after jantares, festas, recepções, hotéis e motéis...
CARCASSONNE
Incroyable nouvelle!!! Beauté et raffinement, je serai votre compagne pour vos rendez-vous les plus importants. Elégant, mais aussi très transgressif si besoin, disponible pour les dîners, afters, soirées, réceptions, hôtels et motels...
CARCASSONNE
Erstaunliche Neuigkeiten!!! Schönheit und Raffinesse, ich werde Ihr Begleiter für Ihre wichtigsten Termine sein. Elegant, aber bei Bedarf auch sehr transgressiv, verfügbar für Abendessen, After Dinner, Partys, Empfänge, Hotels und Motels...
Adoro leggere, viaggiare e passeggiare.
Il mio biglietto da visita Virtuale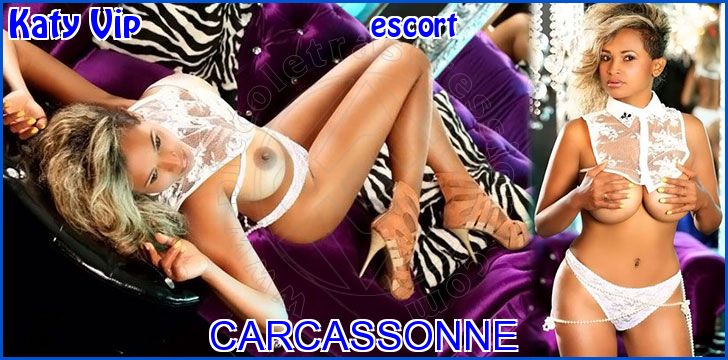 Il mio biglietto da visita