MATERA
DISPONIBILE PER INCONTRI VIRTUALI. Escort impeccabile, di presenza totalmente fantastica, una vera regina, fisico mozzafiato, curve sinuose, eleganza naturale e classe che fa la distinzione. Se cerchi la migliore compagnia, eccomi. CONTATTAMI SUBITO!!!
MATERA
AVAILABLE FOR VIRTUAL MEETINGS. Flawless escort, with a totally fantastic presence, a true queen, breathtaking physique, sinuous curves, natural elegance and class that makes the distinction. If you are looking for the best company, here I am. CONTACT ME NOW!!!
MATERA
DISPONIBLE PARA ENCUENTROS VIRTUALES. Escort impecable, con una presencia totalmente fantástica, una verdadera reina, físico imponente, curvas sinuosas, elegancia natural y clase que hace la distinción. Si buscas la mejor compañía, aquí te am. CONTACTAME AHORA!!!
MATERA
DISPONÍVEL PARA REUNIÕES VIRTUAIS. Escort impecável, com uma presença totalmente fantástica, uma verdadeira rainha, físico de tirar o fôlego, curvas sinuosas, elegância natural e classe que faz a distinção. Se você está procurando a melhor companhia, aqui estou eu am. CONTACTE-ME AGORA!!!
MATERA
DISPONIBLE POUR LES RÉUNIONS VIRTUELLES. Escorte sans faille, avec une présence totalement fantastique, une vraie reine, un physique à couper le souffle, des courbes sinueuses, une élégance naturelle et une classe qui fait la distinction. Si vous cherchez la meilleure compagnie, ici je le matin CONTACTEZ-MOI MAINTENANT!!!
MATERA
VERFÜGBAR FÜR VIRTUELLE MEETINGS. Makellose Begleitung, mit einer absolut fantastischen Präsenz, einer wahren Königin, atemberaubendem Körperbau, geschwungenen Kurven, natürlicher Eleganz und Klasse, die den Unterschied machen. Wenn Sie die beste Gesellschaft suchen, hier I bin. KONTAKTIEREN SIE MICH JETZT!!!
Sexy Blond
Sempre pronta a stupirti e a lasciarti senza fiato con le mie curve strepitose!
Vedi la Fotogallery
---
Adoro passare dei bei momenti in buona compagnia!!! essere accompagnata al ristorante e uscire con le amiche a vedere tutto ciò che è glamour...
Il mio biglietto da visita Virtuale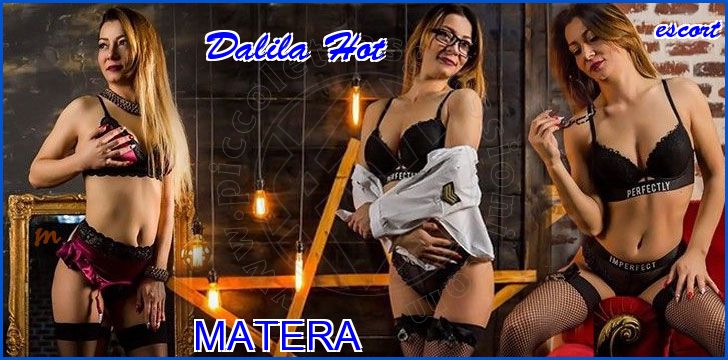 Il mio biglietto da visita